ABOUT CDWT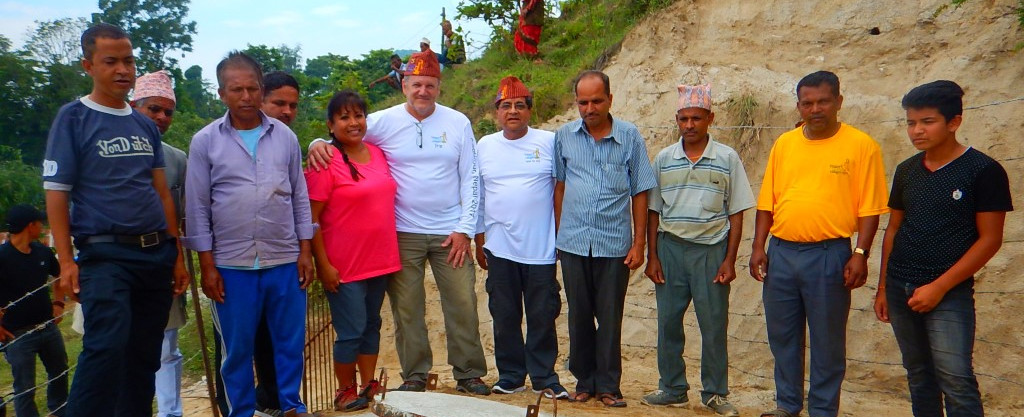 Team Members on our 2017 Kabilash Nepal water project.



We are proud to be rated GOLD by GuideStar.org
OUR STORY
About Us (.PDF)
2019 Brochure (.PDF)
Clean Drinking Water Team was founded in 2017 by 3 friends who wanted to put their skills to use and help communities that desperately needed access to clean drinking water. Our founders have known each other for over 30-years, working together for a regional state water management agency in Florida. They earned extensive experience studying floods, droughts, water ecosystems, geography, hydrologic data, modeling future water conditions, and solving several water crisis. They also logged years doing volunteer work around the world through various organizations. In 2012 Rick co-founded Water For Small Villages Inc, a 501(c)(3) charity (WFSV) and worked on water projects in Haiti for 5 years. In 2016 Madhav volunteered with WFSV and together Rick and Madhav completed a project in Nepal along with Cordella, Rick's wife (geographer) and Jeff Needle (engineer). In 2017, Rick , Madhav and Bob launched the idea to form their own organization. They joined together and formed Clean Drinking Water Team Inc. (CDWT). They wanted to pursue water projects WFSV could not take-on. CDWT was started out of a desire to be a small micro-organization focused on clean drinking water projects wherever help is needed.
CDWT was formed out of a desire to help those communities that fall through the cracks. Completing the drinking water projects becomes a very personal mission for each person on our team. We encourage one another, we contribute our own time, money and efforts and we greatly appreciate the efforts from everyone who supports our work. We realize the people who donate, volunteer and support our projects do so for different personal reasons. Some give out of a sense of desire to give back, recognizing the blessings and good fortunes life has bestowed upon them. Others give in memory of others recognizing life can have meaning long after we are gone. While others give out of a desire to improve the world. Our team members share mutual trust and respect for one another and we value the contributions from all our donors and volunteers.
Florida Sunbiz filing
CDWT 2018 Brochure
2018 Nepal Travel Brochure
OUR FOUNDERS
Rick Miessau
Rick is a Project Management Professional (PMP) with over 30 years experience supporting water resource projects for the State of Florida. He co-founded the water non-profit, Water For Small Villages and successfully executed projects in Haiti (20012-2015). He brings experience in information management, website development, project management, data management. He holds undergraduate degrees in Oceanography, Engineering, Information Management.
Madhav Pandey
Madhav is the co-founder of the Clean Drinking Water Team. Madhav has over 30 years of experience in the analysis of hydrological and meteorological data .He is certified in surface-water hydrology. He is a native of Nepal and serves as the international liaison on our projects.
Robert T. Brown III
Bob is the co-founder of the Clean Drinking Water Team. He has over 30 years experience in supporting water resource restoration projects. He co-authored a comprehensive study of marsh vegetation related to water depths on Lake Okeechobee that is widely referenced today. He is a pioneer in Geographic Information Systems and geographic data management. He was an officer in the U.S. Navy and served as CIO for the South Florida Water Management District.
Cordella Miessau
Cordella has over 30 years experience working as a Geographer in the field of survey-mapping for the South Florida Water Management Distrcit. She works with ESRI Geographic Information Systems (GIS) and has produced maps in support of major environmental restoration, environmental analysis and land management projects. She provides technical and strategic support on all major CDWT projects and technical editing.
Jeff Needle
Jeff has over 30 years experience working water projects as a civil engineer. He graduated from the University of Wisconsin and put in 31 years working for the South Florida Water Management District and 3 years working fro the City of Delray Beach. Now he's retired and volunteers for CDWT when he's not chasing the Grateful Dead (Dead and Company). Jeff provides engineering design support and volunteers on all major CDWT projects.