Aapchour, Nepal 2017
Aapchour, Nepal was the location of our 2017 water project. Aapchour is in the Nuwakot District, located approximately 3 hours North of Kathmandu and about 1 mile downstream from the our 2016 Kabilash Project. The people of Aapchour requested help as we were finishing our work in Kabilash. See the letter submitted by the village in the links below. Similar to Kabilash, they suffered severe damage from the 2015 earthquake and have been reduced to fetching drinking water in buckets carrying it up from the river about 300ft below the village. There is a major river running through the valley and it is the primary water source the 400 members of the village rely on for their daily drinking water.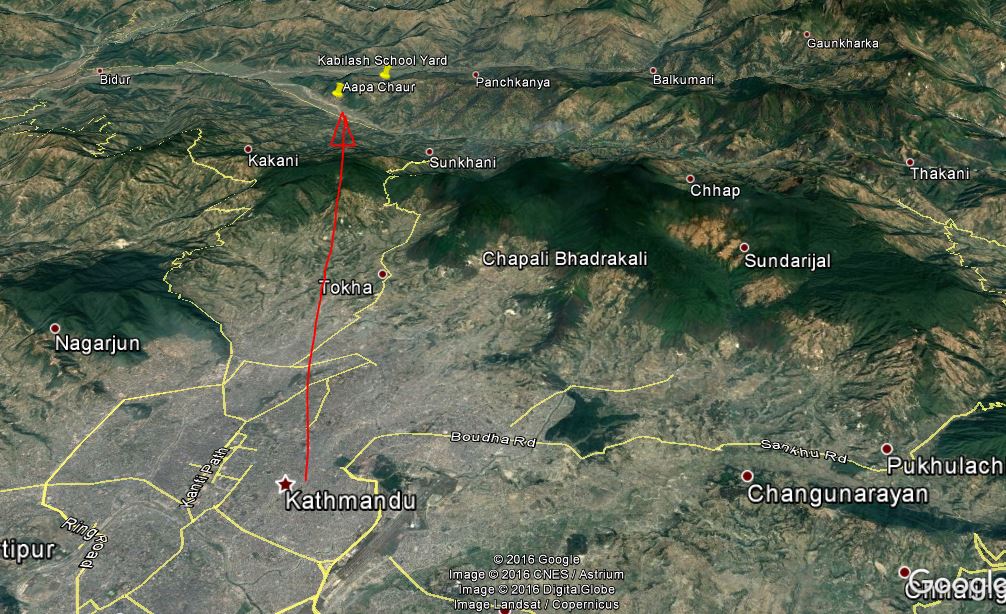 GoogleEarth Link

The project included a 30 foot deep water collection well located at the edge of the river floodplain lined with 42inch diameter cement rings stacked. A Franklin submersible pump is suspended in a 4inch pipe connected to 1.25inch HDPE water supply pipe. The pipe runs up hill 300 meters to a 2,000 gallon water storage tank. The tank is connected to two water outflow pipes running 150 meters to the lower village and approximately 400 meters to the upper village. the water lines terminate at public faucets with water meters providing clean drinking water to approximately 1,000 people.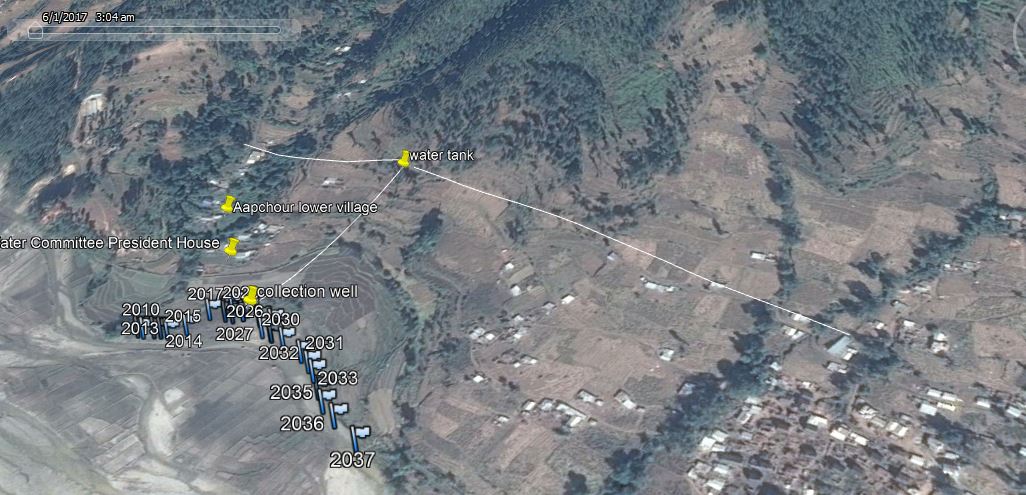 GoogleEarth Link
The geographic lat/long coordinates for the Aapchour project are: 27°53'8.62"N 85°15'50.58"E
The Nepal 2017 project was implemented while we worked as volunteers for Water For Small Villages Inc (link).
headline4
main4